Restaurant: 天ぷら けやき (Temupura Keyaki)
Wheelchair Accessible : 
1. No ramps at the entrance
2. Entrance has enough space to pass through by wheelchair
3. Inside has enough space to have a seat
4. Bathroom near the restaurant
Address: Tokyo station Kitchen Street 1F, 1-9-1 Marunouchi Chiyoda-ku Tokyo
Phone: 03-3217-5421
Open:  11:00~23:00(L.O.22:00)
Close: N.A
Price: 1,000-1,999Yen
Nearest Station: JR Tokyo Station Yaesu North entrance On foot 2 minutes 
Credit Card: N.A
Seats: 31 seats (11 counter seats, 20 table seats)
Menu:
Hamidashi Oh-Ebi Tendon (Big Shrinp tendon) 1,400Yen,
Umino Sachi Tendon (Seafood Tendon), Toku Tempura Teishoku (Tempura, Rice, and soup set) 1,500Yen
Try out the tempura fried in house-blended sesame and vegetable oil! You can have Tendon (tempura dipped in soy based sweet sauce on a rice bowl) and set menus between 1,000yen - 1,980yen, which comes with tempura, rice, miso soup and salad.
You can also make a choice by pieces, which the rich people prefer as it is served hot and crispy, eating them as you go.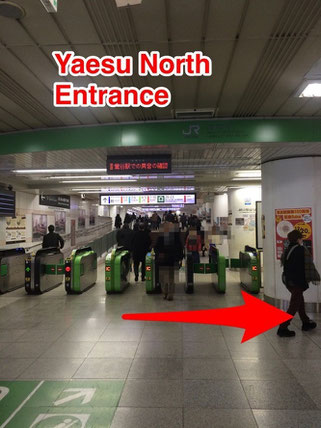 ・Total distance: 190m, 2mins (on foot)
・Starting Point : JR Tokyo Station,  Yaesu North Entrance
・Steps to follow : 1 - 6
1. This is the ticket gate of JR Yaesu Kitaguchi (North Entrance).  
Now, "facing" the ticket gate, you will have to turn to RIGHT to start your way.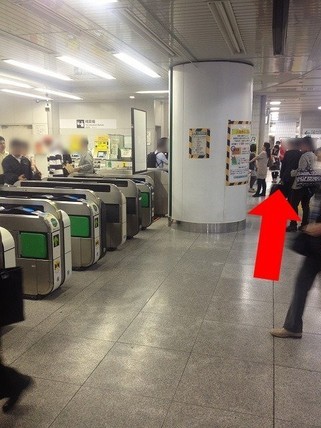 2. Ticket gate should be on your LEFT.  Now go straight ahead 30 meters until you find ticket machines to your LEFT.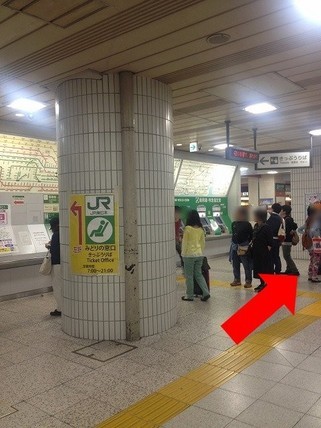 3. When you find ticket machines to your LEFT, you are on the right track. Go straight ahead 15 more meters until you see a restaurant in front of you.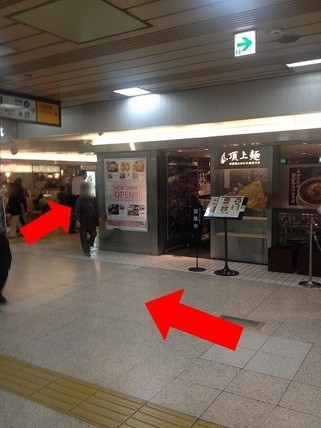 4. When you reach this restaurant, make a left turn and you will find a street that says "Kitchen Street" above your head.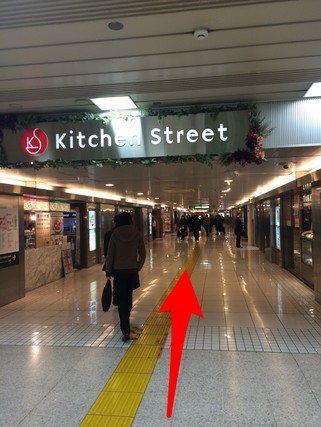 5. Here is the entrance to the Kitchen Street.  Go straight ahead for about 100 meters until the end of this street.  When you reach the end of the street, that is where Tempura Keyaki is.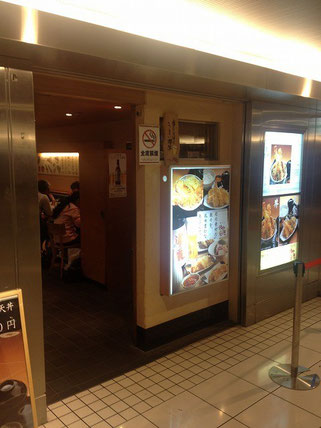 6. This is 天ぷら けやき (Temupura Keyaki).  Enjoy!