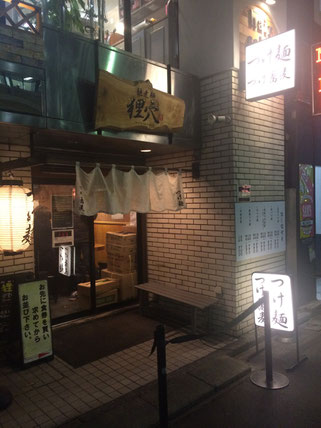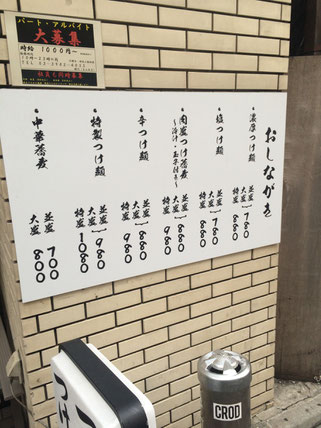 For those who have never heard of Tsukemen before, it is like a cousin of ramen.  The big difference is you basically dip the noodles into the dense Tsukejiru soup to eat it unlike the ramen noodles that are already inside the soup.  Interestingly, some of the locals prefer Tsukemen more than the ramen, so you may also be able to find out why there are so many local fans of Tsukemen in Japan once you taste it. 
It might not sound too much to call Ikebukuro a mecca for Tsukemen as there are in fact a considerable amount of Tsukemen shops in Ikebukuro, but we believe Mamiana offers one of the best of it in town. Try the Noukou Tsukemen 780 yen and you will be stunned of how tasty the Tsukejiru soup is in Mamiana which is a mixture of animal bone and seafood based that looks quite heavy for the first timers, but once you dip the strands of shining al dente with your chopsticks into the soup, it will definitely make you go weak in the knees.
Restaurant: Chisoumen Mamiana (馳走麺 狸穴)
Recommendation: Noukou Tsukemen (濃厚つけ麺) - 780 Yen
Phone: 03-3982-4055
Address: 1-32-2, Higashi Ikebukuro, Toshima-ku, Tokyo Ogawa Building 1F
Nearest Station: 5 minute walk from Ikebukuro Station East Exit
Open Hour: From 11:00 to 22:00
Close: N.A
Price Range: [Lunch] - 999 yen, [Dinner] - 999 yen 
Credit Card: N.A
Seats: 12 seats (counter seats)
Picture Guide to the Restaurant
・Total distance: 450m, 5 mins (on foot)
・Starting Point : JR Ikebukuro Station, Central Gate 1
・Steps to follow : 1 - 16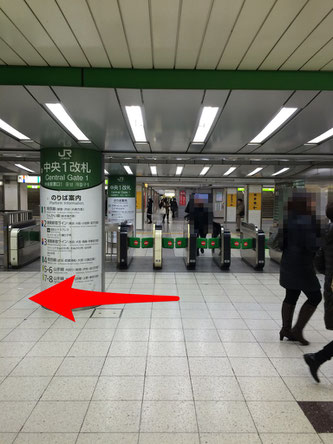 1. Facing Central Gate 1 at JR Ikebukuro Station, turn to left to start your way.  

2. Walk straight for about 80m and you will find the Coin Locker to your left.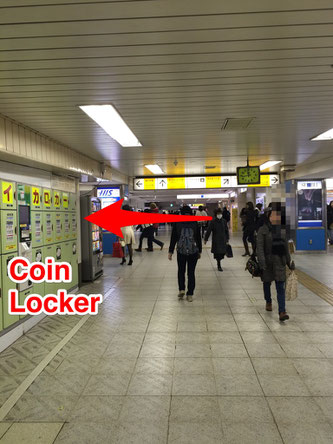 3. Make a left turn after you pass the Coin Locker.  You will also find a clock ahead of you.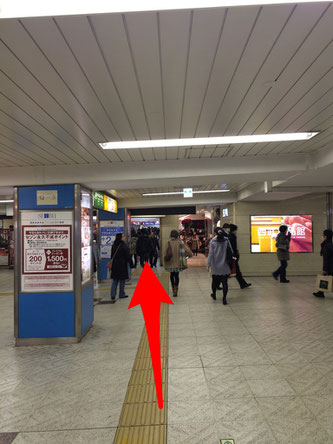 4. Walk straight for about 20m and you will find CHERRY ROAD ahead of you.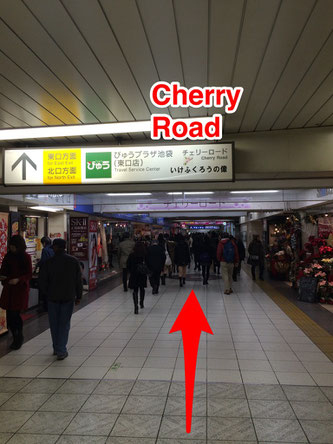 5. Walk straight this CHERRY ROAD for about 50m and you will find the stairs to the EAST EXIT to your right.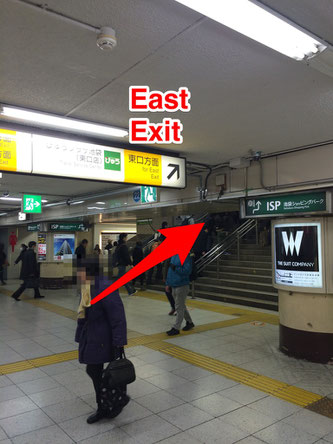 6. Go upstairs to the EAST EXIT.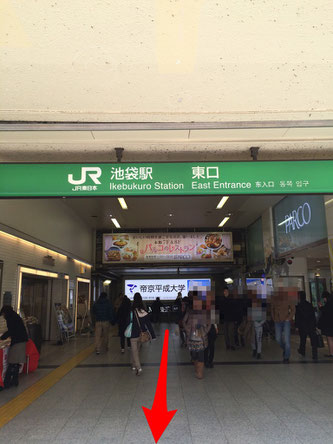 7. Facing back the stairs, here is the signboard that says EAST EXIT.  
Turn around to go outside.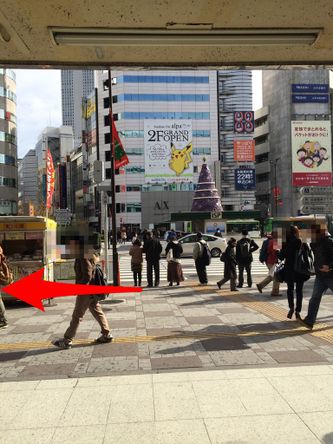 8. As soon as you step outside, make a left turn.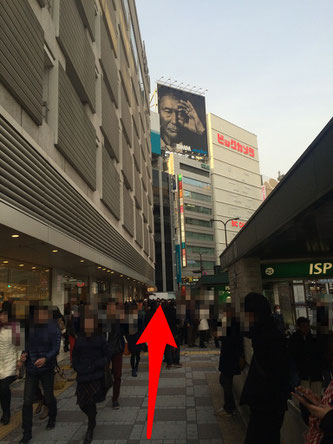 9. Walk straight for about 90m and make a right at the McDonalds.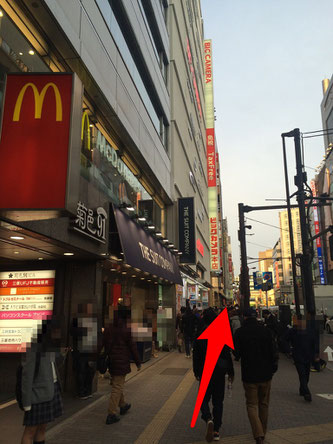 10. Pass McDonalds to your left and keep walking straight for another 200m.  
11.  When you reach the 1st crossing ahead of you, cross the street.  
Then make a right turn to cross the street again.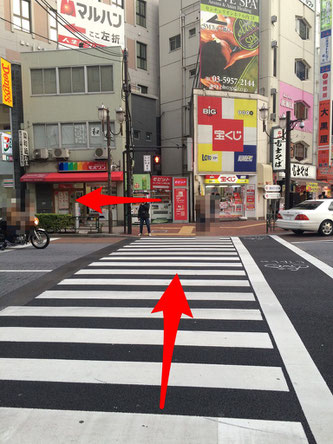 12. Cross the street and make a left turn.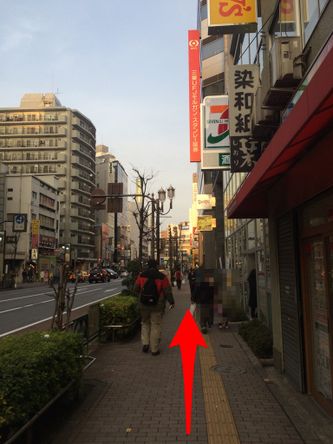 13. Walk straight for about 150m before making a right turn.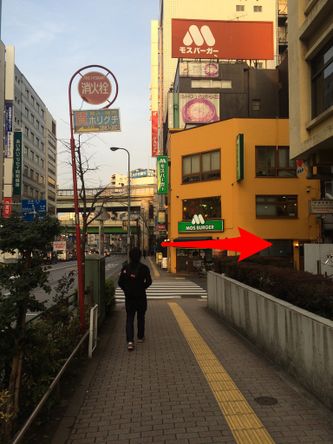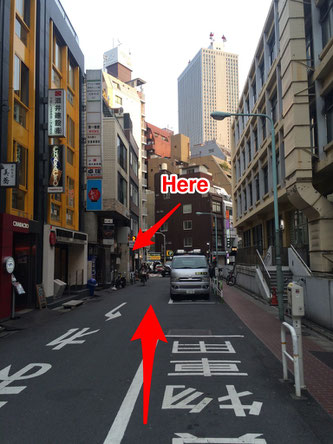 15. Walk straight for about 30m and you will find your destination to your left.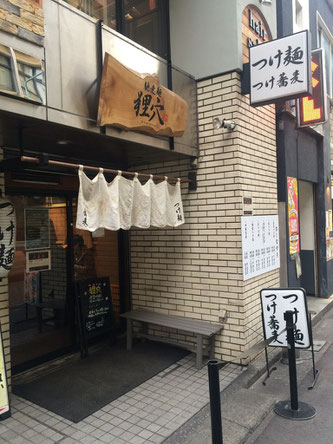 16. Enjoy your meal at Chisoumen Mamiana (馳走麺 狸穴)!