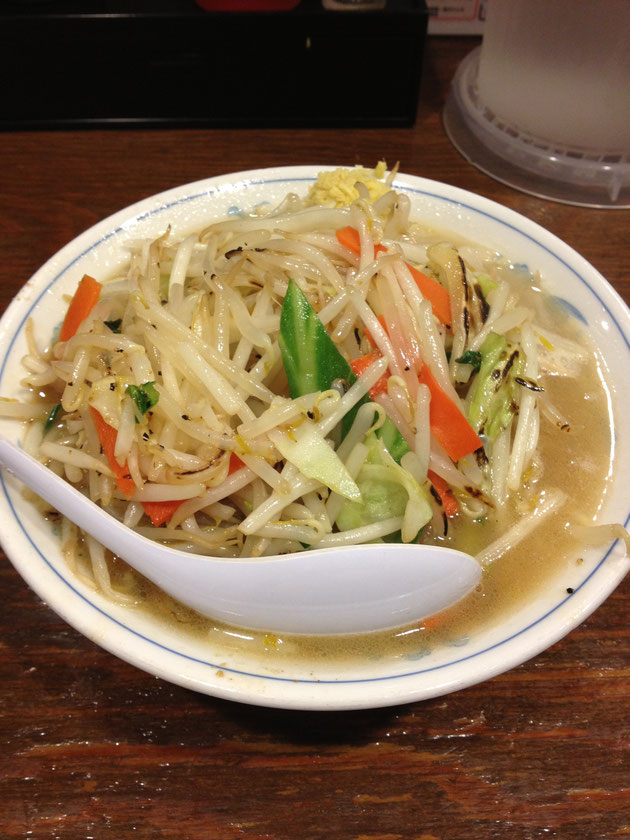 Two keywords to explain why this place is so popular for locals.  "Volume" and "healthy".  You may have a stereotype that ramen is oilly, salty and unhealthy, but ramen in Tonari is probably the opposite.
A lot of vegetables on top as you can see on the picture and the essence of the soup actually come from those vegetables. Surprisingly or not,  the taste of its ramen is magnificent which might break a lot of people's stereotype of vegetable based rame are not good enough compare to the meat based.
The healthy ramen that has volume in Tonari is simply outstanding. Make sure you try Tanmen when you are here.
Ultimate Dish : Tanmen タンメン
Price : 880 Yen

Restaurant : Tonari (トナリ)
Nearest Station : JR Tokyo Station