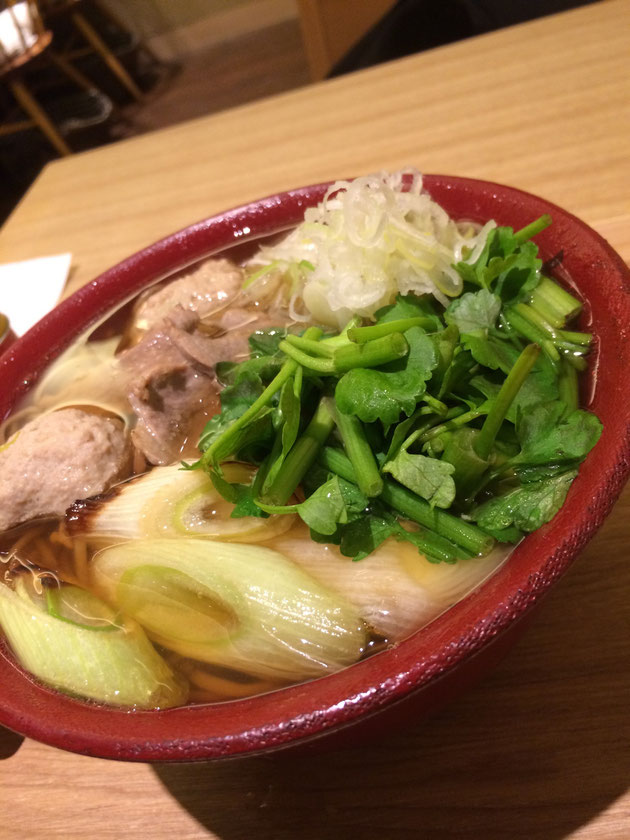 Another place that is worth checking out at Tokyo Station is Hikariya on the 5F of Kitte Building, which has long been a very popular spot with locals.  This soba restaurant originating from the Nagano prefecture has high reputation in Nagano for its Japanese and French fusion cuisine. This soba is Japanese traditional duck soba.  
Price is slightly steeper than the usual restaurants from Shinshu France Kamo Soba for 1,680 Yen, but what you get in return is exceptional that will never go wrong.  
When it comes to soba, we like to go Hikariya for a firm and reliable meal.  
Ultimate Dish : Shinshu France Kamo Soba 信州フランス鴨

Price : 1,680 Yen
Restaurant : Shinshu Matsumoto Hikariya 信州松本ヒカリヤ 
Nearest Station : JR Tokyo Station