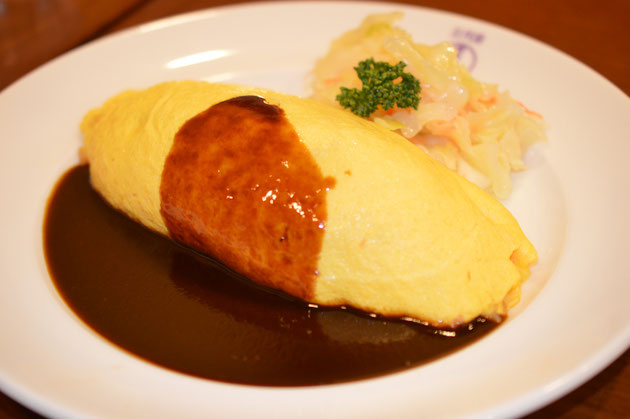 This customer friendly restaurant around Ueno Staton is an excellent place to take your friends and families with especially when you have kids.  Some of you might never heard of the dish "Omurice" before.  It is a contemporary Japanese cuisine consisting of an omelette made with fried rice and is usually topped with ketchup.  And kids love it.  
The Omurice in Taimeiken (1,050 Yen) is mind-blowing which you can see on the picture beautifully prepared.  The rice perfectly fried with soft chicken meat and fresh vegetables inside texturized with an golden egg.   The best part?  This first class omurice is affordably priced under 1,500 Yen.  
We would go back again just for that.
Ultimate Dish : Omurice オムライス

Price : 1,050 Yen
Restaurant : Taimeiken 洋食や 三代目 たいめいけん 
Nearest Station : Ueno Station