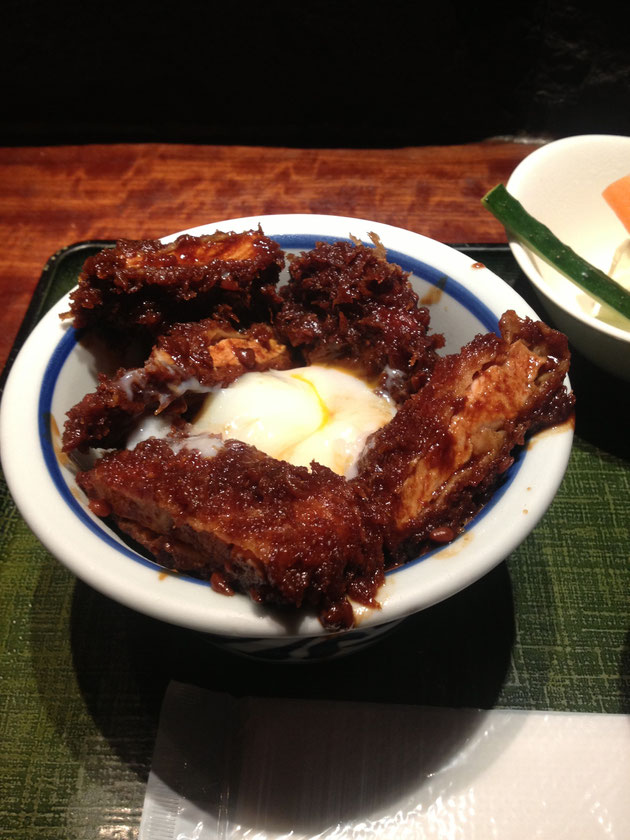 Miso katsu, the fried pork with miso sauce, is the most popular lunch set menu in Kushi Han. We didn't know pork matches this much with miso sauce which was a good surprise for us.
We like the way they simply (or rather directly) put all slices of katsu on top of rice as it seemed they have the great confidence in what they serve. Just the miso katsu with an egg on top of rice.
It has a convincing taste and we really enjoyed it.  Few veggie sticks for the side menu and warm soup balance out the set menu and that gives the main dish (miso katsu) tastes even better. We would go back again just for their miso katsu.
Ultimate Dish : Misokatsu Don 味噌カツ丼
Price : 1,000 Yen

Restaurant :  Kushihan (串はん)

Nearest Station : JR Tokyo Station