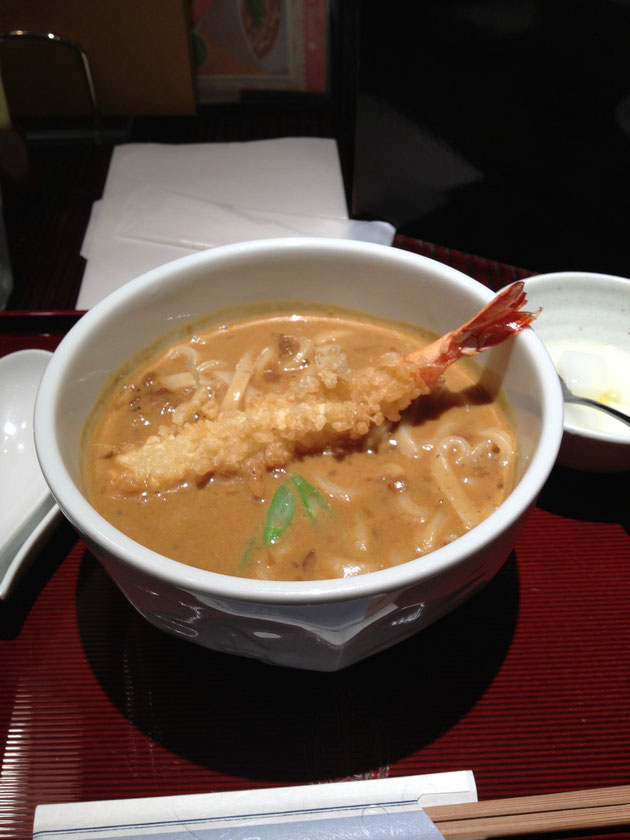 Who would have imaged mixing two completely different food and put them in one bowl by calling it the "Curry Udon"?  Some people have never heard of udon with curry before and they might have even thought Japanese people sometimes mix things in strange manner, but as how Wikipedia explains (curry udon is the Udon in a curry-flavoured soup which may also include meat or vegetables), it is widely recognized as one complete dish in Japanese food culture. 
The curry udon (1,350 Yen)  in Konaya uses the excellent springy and al dente noodles and well boiled soup mixed with the fine spices that make the soup speical for the curry udon.  
Konaya's curry udon is exceptionally good and can even say that it has elevated curry udon as one sophisticated dish from one simple mixture of food. You have got to try it if you haven't tried it yet.
Ultimate Dish : Curry Udon (カレーうどん)

Price : 1,050 Yen

Restaurant : Konaya (古奈屋 丸の内オアゾ店)
Nearest Station : JR Tokyo Station