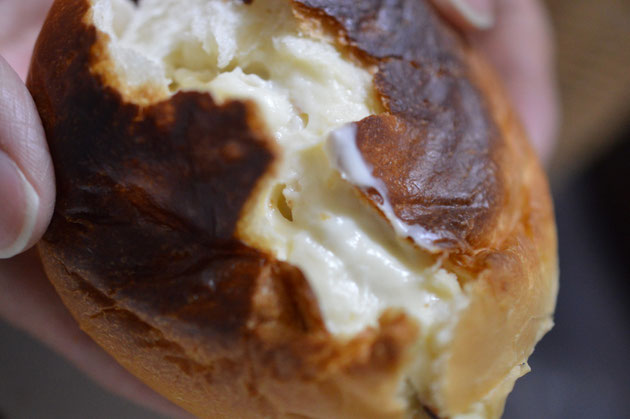 When it comes to good bakery shops, we like to go Oumi Yougashiten for a firm and reliable camembert cheese bread (84 Yen).  It sometimes gets sold out as it is very popular for the locals or you might have to wait in line for few minutes to get it, but what you get in return for putting your effort to buy a piece at Oumi Yougashiten is exceptional that will never go wrong.  When you are taking the bread home, go ahead and put them in a microwave or toast them.  Trust us, you will love it.  
The shop which  has more than 100 years of history is located near Tokyo University.  
Make sure you try the camembert cheese when you are there. It is not difficult to find out why the shop is always popular.  
Ultimate Dish : Camembert cheese bread カメンベール・チーズブレッド

Price : 84 Yen
Restaurant : Oumiyougashiten Hongouten 近江屋洋菓子店 本郷店 
Nearest Station : Tokyo Metro Hongo 3chome Station